A short video about our school:
Latest School Calendar Events
SUMMER HOLIDAYS

26

Jul

2016
Listen to some of our recent performances in Singing Assemblies.
Welcome to our website......
THANK YOU
This is just a short message to say 'thank you' to all our families for all your generous gifts and lovely farewell messages. I will miss Brookland terribly, but will keep a regular eye on this website to see how the school moves forward on the next stage of its journey.
Thank you again for all your support over the years,
Mrs Sharon Strank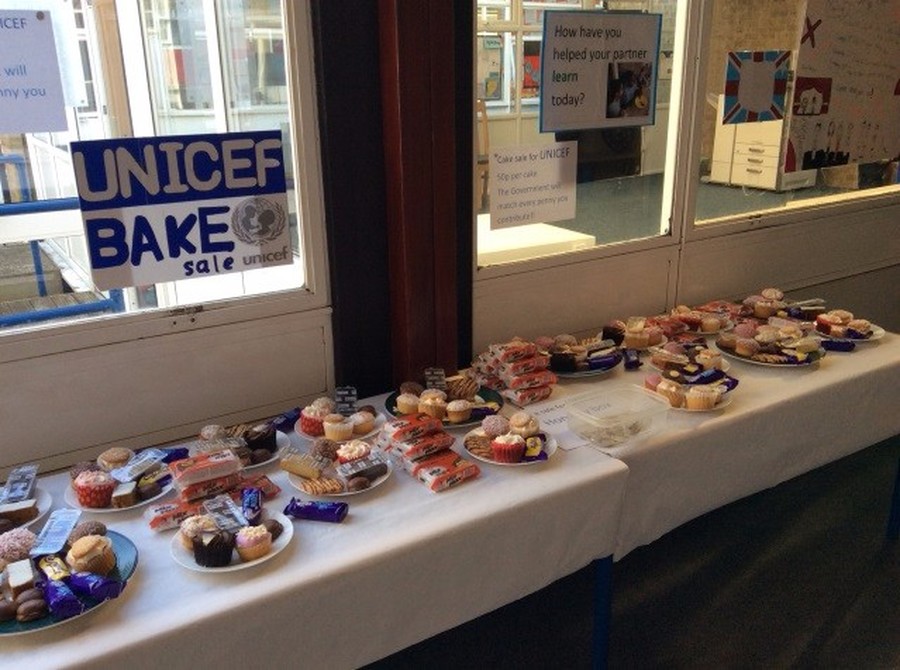 MRS COOMBS SAYS ..........
Day for Change
A big "Thank You" to all who took part in the non uniform "Day for Change" earlier in the term. We also had the collection boxes around school and then last week Year 6 and Mrs Lloyd organised a Unicef cake sale on our Open Evening.
The grand total raised was £355.68 which has been sent to Unicef where it will be doubled by the UK government, bringing the total to over £700. Through our fund raising and learning we have focused on the rights of children who have been affected by war.
All monies raised are used to help and protect children affected by emergencies such as war. Well done everybody!
THANK YOU!!
I would like to say a big Thank You to all who supported the school at our Summer Fete on Saturday. Special thanks to the PTFA for organising such a fantastic day. We had lots of games and stall for everybody to enjoy. Thank you to all of you who made donations and helped out on the day. We raised an amazing £4,300!!
THANK YOU....
To everyone who attended our Open Evening last night. The children loved showing off all the great work that they have produced over the year. I think you will all agree it was quite impressive!
Thank you also to all our teachers for the hard work they invest in our pupils all year long to ensure that they achieve their very best.
GREAT NEWS!!
Brookland Junior School have made it into the news again this week with our recent Bikeablilty week, where Year 6 pupils were provided with training from hertfordshire's cycling team.
We are now very close to achieving our silver award for the work we have done to promote active travel to school.
Our school Travel Planning Champion, Mrs Wright said she was very pleased with the amount of Year 6 who wanted to get involved in the Bikeablity Week. Well done Year 6 and 'Thank you' to Mrs Wright for all her hard work.
Year six had a brilliant time on their PGL trip last week. To see the pictures and daily updates click the link above or the picture below.
WHEELIE BREAKFAST
This morning we held a bikers breakfast for the Year 6 pupils as part of our Bikeability week this week. Year 6 have spent the week training with instructors form Hertfordshire County Council's Cycling Team, working on their cycling skills and knowledge of road safety when cycling. Today, the children were invited to come into school early and demonstrate their skills in the school playground and this was followed by a healthy breakfast.
We are very proactive as a school in promoting sustainable active travel to the children and encourage parents to leave the car at home. We have already won a Bronze award from Modeshift STARS for our active school travel plan and are now working towards our silver accreditation with support from Lindsey Day at Hertfordshire County Council Safe and Sustainable School Travel Team. Mrs Wright, our School Travel Champion was very pleased with the number of children who participated in this morning's Bikers Breakfast. The children from the other year groups tell me that they cannot wait for their turn to take part in Bikeability Training.
YEAR 5 TRIP TO THE SAILING BASE
Year 5 had a brilliant day at the Sailing Base and were fabulously behaved as always. Looks like a lot of fun!