Uniform
Our school uniform is designed to be comfortable and to look smart. A high standard of uniform is expected at all times. Please consult your child's teacher before making any unusual purchase or uniform decisions. Our uniform ensures that the children wear clothing that is suitable for a day at school, while offering a degree of flexibility. School uniform consists of:
royal blue sweat top or cardigan

pale blue polo shirt

Skirts and trousers should be grey or black.

In the summer term, girls may wear a blue and white checked or striped dress.

All items should be clearly labelled with your child's name.

Sensible black school shoes (not trainers) must be worn.
The children should always have a waterproof coat at school as we like them to be able to go outdoors unless the weather conditions make this impossible. When it is cold, do make sure the children have a hat and gloves as well. Scarves are not needed as they easily get hooked up on things and get in the way when the children are playing. Umbrellas should not be brought to school. In summertime, the children need a cotton sun hat. Please be sure they put on a high factor sunscreen before they leave home as we cannot apply it. We also like the children to have a named water bottle at school throughout the year. This must contain only water.
For PE your child will need:
A white T-shirt

Plimsolls

It is a good idea to send in a navy tracksuit for outdoor lessons in colder weather.
Please be sure that your child's PE kit is washed at the end of each term. Please do not send PE kits to school in plastic bags. When children go swimming they will need to bring costumes and a swimming hat. Goggles may be worn if your child is sensitive to chlorine, but they are not recommended as they reduce visibility. Children must be able to adjust them by themselves.
Please let the class teacher know as soon as possible if something has been lost. All school uniform including PE kit must be clearly named. If school wear is named it usually finds its way back to its owner. Unnamed school wear wastes a lot of time for us all. There is a 'Lost Property' box in the front entrance of the school.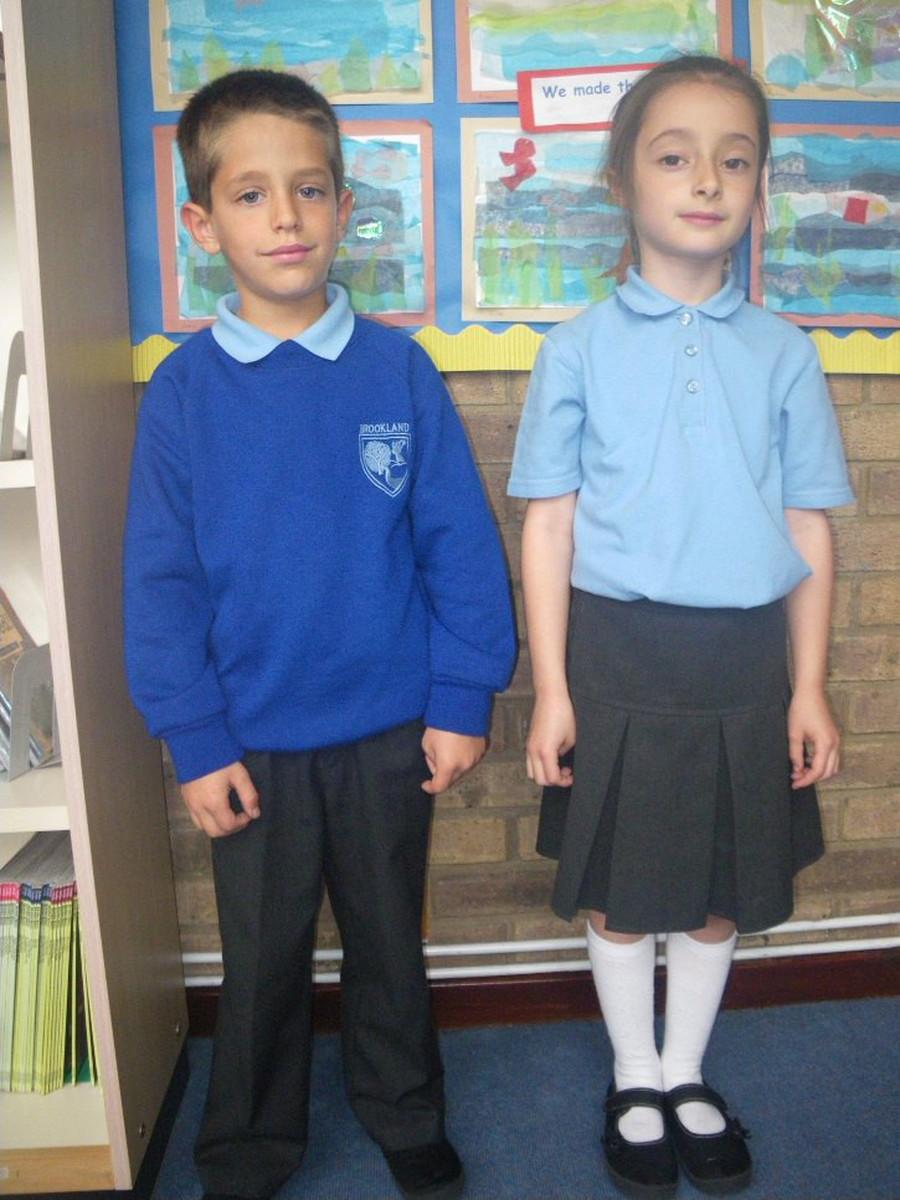 The Brookland Junior uniform may be obtained from:
For a link to the site click here